Ebates Rebates for Online Shopping
Ebates is a popular name whenever looking to make money while shopping. For those who are not yet
familiar with Ebates
, it is an online program that offers a cash back or a rebate whenever you shop online. To use Ebates, simply sign up for an account, use the link provided by the website, and shop online like how you normally would. It is also among the most reliable portals for online rebates as rated by Better Business Bureau. Ebates is proven safe as well as reliable thus its A+ from the experts. In this article, I'll share with you a bit more about Ebates along with my personal experience using it.
Earning money while shopping with Ebates
If you're wondering why many people are into Ebates whenever looking to save money while shopping online, their tagline immediately explains it: "
No points. No fees. No forms.
" Ebates simply has all the perks – no registration fees, no extra costs on purchases and you even get discounts and promotions that can't be found elsewhere.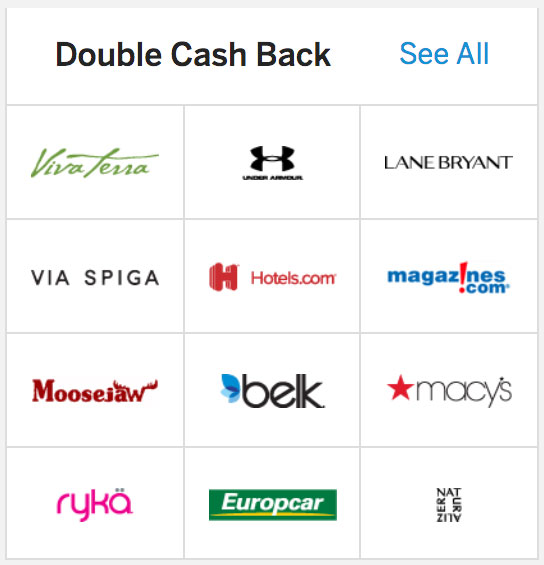 While you shop, you get paid as well at
Ebates.com
Too good to be true? What's the catch? It is true and there's no catch! Ebates works within its partner companies terms and conditions and abides by all rules.
So how does it work?
It's actually all about traffic and marketing. As compensation for the traffic, clicks and views on ads and websites, companies provide Ebates with certain commissions. Of course, as a user, Ebates also provide commission for every use. This makes both parties happy and able to achieve what they want which is to market a business for business owners, and avail discounts and promotions on the user's part. Ebates as a middle man consequently gets an amount in the commissions.
What to expect from Ebates
With a good number of companies and stores working with Ebates, there are simply a lot of things the website can offer to customers. Among those that are commonly availed by users include:
In-store cashback offers:
In-store cash backs are offered to American Express as well as Visa Card users whenever they link their card into their account and make purchases online. For every purchase, Ebates provide notification regarding rewards earned from selected items.
Online cashback offers:
Cashback can also be expected immediately as soon as you enter your chosen store through Ebates.com. Purchases automatically add to the cashback amount.
Travel and Vacation deals:
Ebates keeps an updated list of flights, hotels, rentals and cars having cash-back offers. Simply look up your travel dates and destinations or locations on the website and check for the best deals.
BOGO:
Who doesn't love
BOGO offers
! BOGO, short for
"Buy One, Get One"
is always sought after by customers to get the most out of their purchases. While BOGO items are a must have, they can be really hard to find. However, with the BOGO tool on the website, customers can simply jump into the BOGO offers.
Rewards and Gift Cards:
An easy way to make the most out of your money is by taking advantage of rewards and gift cards from purchases. Get as much as 10% offers on cash back.
Ebates Partners
Sure, cashback offers are great however can you use them on your favourite stores? Ebates is partnered with over 2500 retailers coming from all over the globe and among the top 20 stores are as follows: eBay Amazon Walmart Kohl's Macy's Sephora Groupon Target Old Navy JCPenney Expedia Best Buy Sam's Club Etsy Overstock.com QVC American Eagle Outfitters Ultra Beauty Lowe's Bed Bath and Beyond These are only a few of the stores that are commonly visited by customers and you will also find other companies like accessories, travel, clothing, groceries, construction and many others.
Basically, Ebates is a one-stop shop.
Make money with Ebates
To start earning money with Ebates, all you have to do is sign up on the
free Ebates account
with your Google or Facebook account. As soon as you've registered for an account, you can immediately start your shopping venture using the website link or you can also use the mobile app to shops. You can receive your account rewards via PayPal and you will receive an email confirmation with the subject
"Big Fat Checks"
whenever you get your rewards. The
Ebates app
and the website can also provide you with all your shopping activities while logged in. You'll receive your rebates after every three months interval and whenever the $5 minimum earning is achieved. If not, the earnings will be carried over to the next set of 3 months until the minimum earnings amount is achieved.
You can also earn additional commission by simply referring new users to the website.
NOTE: Referral and rebates bonus confirmation may take a while to be sent via email since checks are reviewed for every three months. With how easy and effortless money is earned through the website, waiting is simply a small factor to consider. I'll be honest, all of my paychecks aren't that big. In fact, my last one was only $8.60 as I bought only a few things from GoDaddy. While $8.60 of earnings may sound little, a couple more purchases along the way could further increase the numbers. First purchase with Ebates also lets you avail of the $10 rebate along with the $5 rebate for any new users in the website for a limited time. You can also manage your $10 rebate upon first purchase by converting it to a gift card or add it to your first check via PayPal. By the way, each referred member entitles you to a $10 bonus. While you get your referral some sign-up bonus, you also get yourself a hefty one. It is important to note however that the $10 referral bonus is subject to change any time. From the time that I've been with the website, I've seen people receive from $5 to $25 upon referring new users.
Why you should shop with Ebates
As a user for almost 3 years, and as someone who loves to shop, I really think that Ebates is worth working with. With its advanced platform and with the technology it uses, customers and companies both get what they want and more. Using Ebates has been a habit for me that I always check Ebates first whenever I'm looking to buy or check the price of anything online. This is simply because I want to get the most of my hard-earned money and at the same time earn money while doing it.
My Conclusion:
Basically, there's no other simpler way to say it – save money and at the same time earn money on Ebates. There's nothing better than that!
Save Up To 97% On Software Costs With Secret Deals & Discounts
Sign up to the Newsletter and get all the latest deals directly to your inbox